VENTILATION SYSTEMS FOR UNDERGROUND ENVIRONMENTS
Underground ventilation systems
SUB'ROCA offers a turnkey solution for the ventilation of your mining projects and underground works. Our ventilation systems are designed to be simple and intuitive to use. They incorporate state-of-the-art technology that allows the management and automated control of the fan.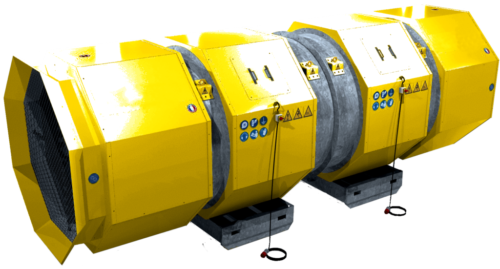 Our ventilation systems are designed to ensure air renewal in quarries and underground mines. SUB'ROCA offers you a whole range of dedicated axial fans. SUB'ROCA assists you in the dimensioning of your installations.
SUB'ROCA offers ventilation solutions adapted to your work in the basement or « top-down », including the construction of station boxes or shafts.
SUB'ROCA supplies ventilation systems equipped with ducts for tunnels in excavation, up to JetFan (accelerator) for tunnels that are opening. Our equipment can be installed on TBMs.
SUB'ROCA has designed a compact range of high-performance fans in diameters from 250mm to 800mm for ventilating microtunneling excavations and underground networks.
Role of effective ventilation
SUB'ROCA offers you ventilation solutions adapted to the specificities of your site, whether it is renovation work in confined spaces or excavation work in tunnels or underground mines. Axial axial axial fans are used for applications in main and auxiliary ventilation for mines and underground works in order to :
Renew the air in the environment so that it has a sufficient concentration of oxygen
Dilute VOCs, hazardous, noxious or explosive products in compliance with the VLEPs.
Evacuate the calories to obtain an acceptable temperature
The ventilation study carried out upstream enables us to define the appropriate equipment to achieve optimal energy consumption. It also defines the least restrictive ventilation network to be set up for your teams.
The term ventilation system is a device that either brings air into the excavation areas of the site or extracts the polluted air and then treats it. It is generally composed of: a fan, a duct network, a control and monitoring cabinet, a dust filter and a flow measurement device.
This system must be dimensioned beforehand to ensure that the installation complies throughout the life of the site. Our design office will dimension your ventilation system for you.
Choice of equipment levels
| | | | |
| --- | --- | --- | --- |
|   |  STANDARD   |  ADVANCED  |  SMART  |
| SINGLE / MULTISTAGE | | | |
| DIAMETERS FROM 400 TO 2400 MM | | | |
| ENGINE POWER FROM 1 TO 500 KW | | | |
| HIGH EFFICIENCY AND EFFECTIVENESS | | | |
| ENERGY-EFFICIENT | | | |
| MODULABLE | | | |
| MADE-TO-MEASURE DESIGN | | | |
| ROBUST DESIGN | | | |
| FITTED WITH SILENCERS | | | |
| CONTROL AND MONITORING PANEL | | | |
| FLOW MEASURING DEVICE | | | |
| CONNECTED | | | |
| FIRE CLASSIFIED | | | |
| EXPLOSIVE ENVIRONMENT (ATEX) | | | |
| | | | |
| --- | --- | --- | --- |
|   |  STANDARD  |  AVANCED  |  SMART  |
| SINGLE / MULTISTAGE | | | |
| DIAMETERS FROM 400 TO 2400 MM | | | |
| ENGINE POWER FROM 1 TO 500 KW | | | |
| HIGH EFFICIENCY AND EFFECTIVENESS | | | |
| ENERGY-EFFICIENT | | | |
| MODULABLE | | | |
| MADE-TO-MEASURE DESIGN | | | |
| ROBUST DESIGN | | | |
| FITTED WITH SILENCERS | | | |
| CONTROL AND MONITORING PANEL | | | |
| FLOW MEASURING DEVICE | | | |
| CONNECTED | | | |
| FIRE CLASSIFIED | | | |
| EXPLOSIVE ENVIRONMENT (ATEX) | | | |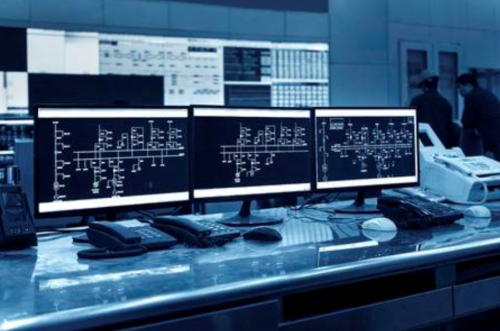 Self-regulated ventilation