SUB'ROCA offers a turnkey solution for the safety of your underground works. Our multi-gas monitoring box are designed to be simple and intuitive to use. They integrate a state-of-the-art technology that allows to measure in real time the evolution of the atmosphere.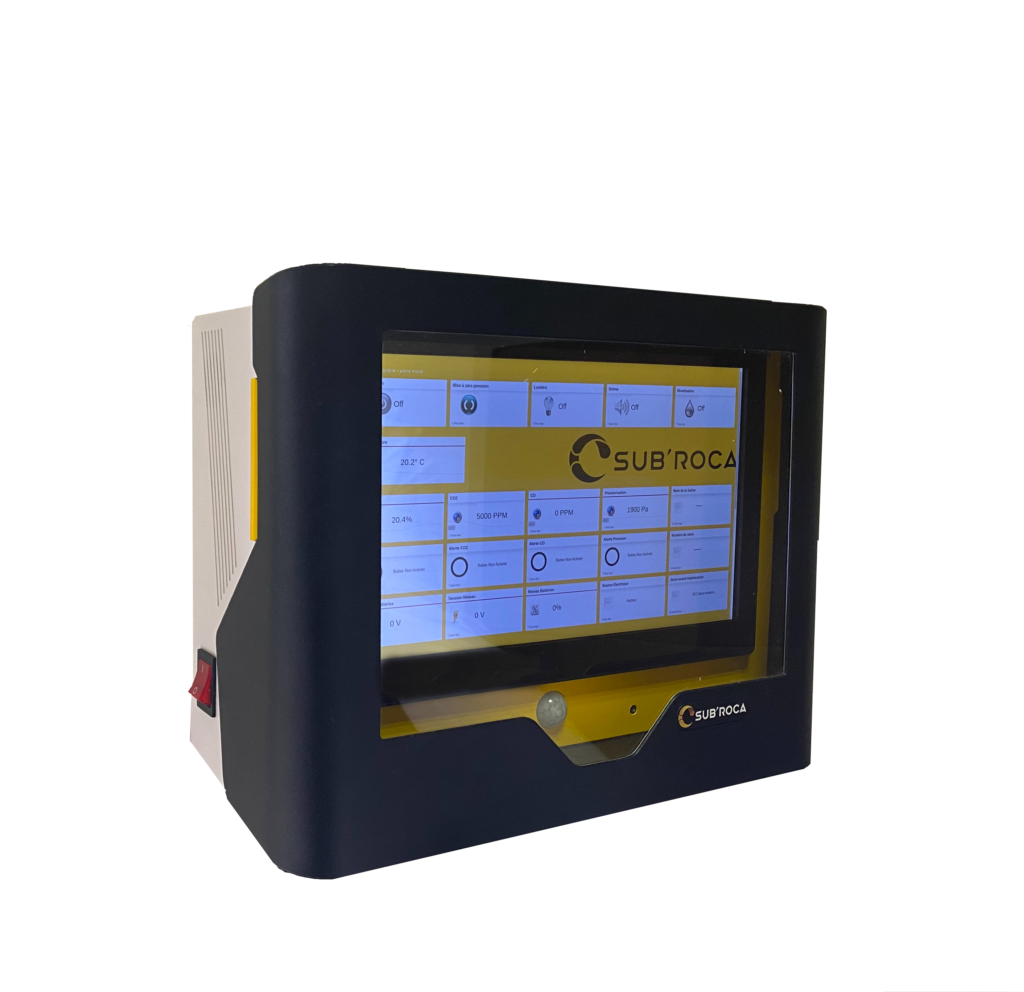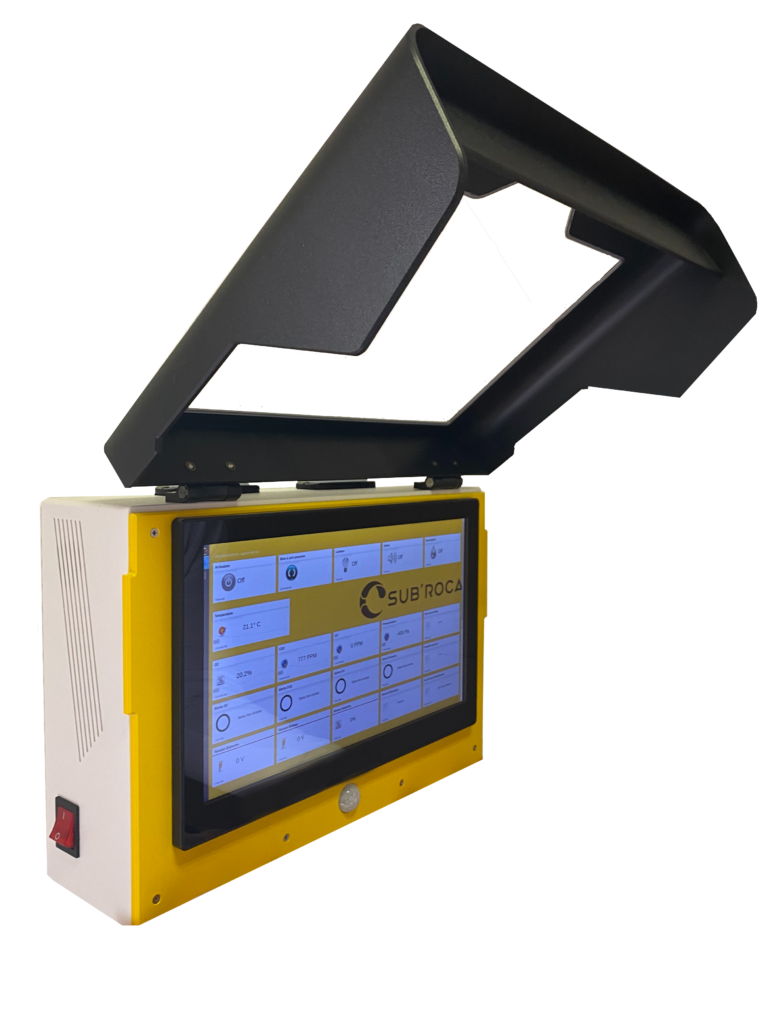 The Sensor'Box fixed beacon monitors the air quality of your underground work environment at all times and in all places.
The equipment measures many pollutants and parameters at the same time :
– Gases (oxygen, carbon monoxide, carbon dioxide, ethanol, nitric oxide, hydrogen, etc.).
– Dust PM 10 and 2.5
– Humidity, temperature, atmospheric pressure, sound levels, air speed.
No subscription, no constraints: follow in real time the data displayed on the touch screen of Sensor'Box or on any remote screen.
With increased protection thanks to its transparent bonnet.
The operation of Sensox'Box is versatile : it carries out measurements alone or coupled with other Sensox'Box or compatible equipment on your site.
Robust and very easy to use (plug it in, it works), Sensor'Box is suitable for all types of worksites such as tunnel work, underground mines or other construction sites.
Discover our presentation video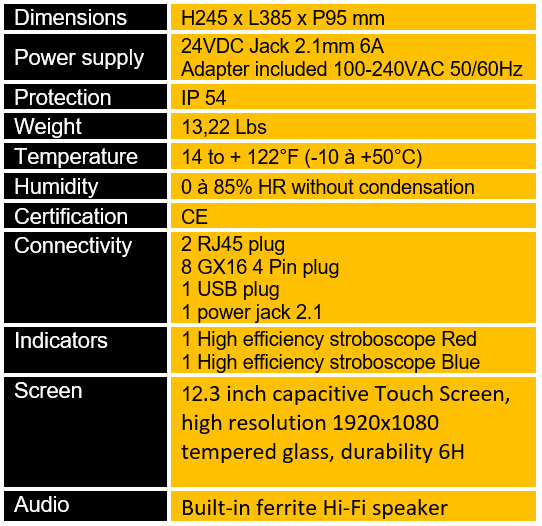 Exploitable data
The data is instantly exploitable and translated into different forms (tables, graphs, diagrams) which facilitates the search for any deviation or specific information. The data are stored on the SD card of the device. They can be downloaded via USB key to be plugged on the tag or simply on PC or smartphone if the tag is connected to your internet network.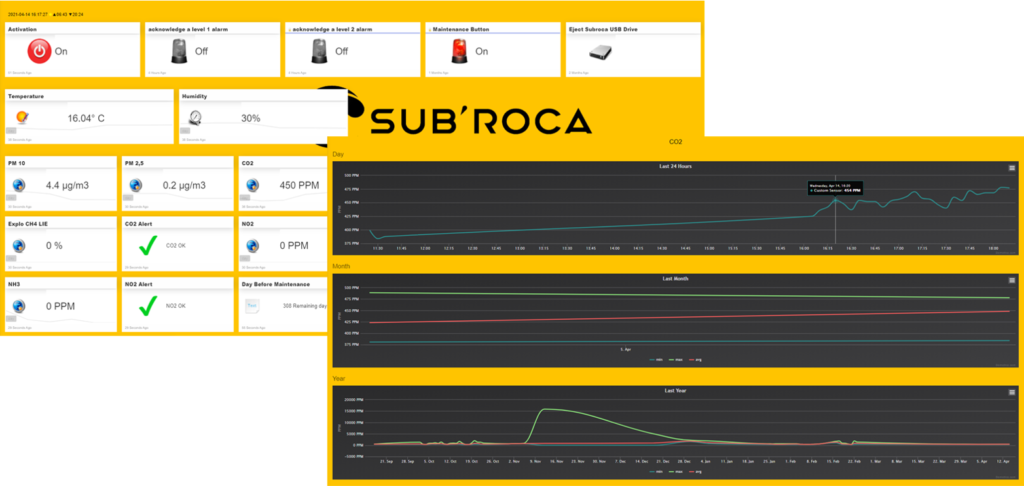 THE ADVANTAGES OF THE SENSOR'BOX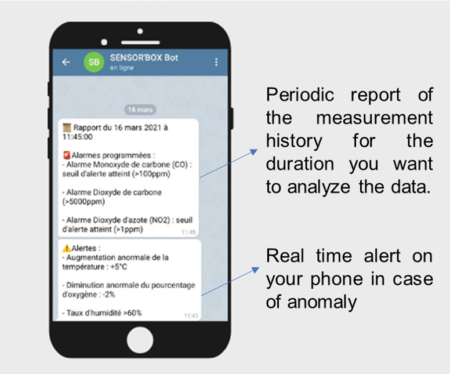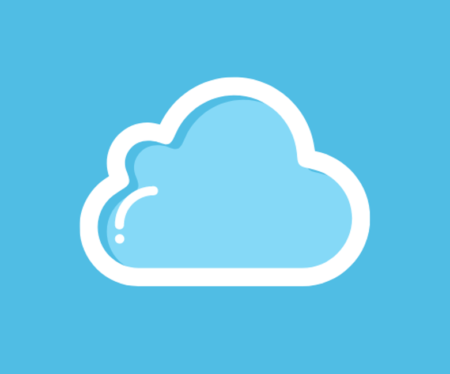 The SENSOR'BOX allows you to connect all your SENSOR'BOX or other measuring devices on request, to our web platform to manage the data in real time remotely in remote monitoring and remote maintenance.
The data can be managed from the platform and the equipment can be controlled from the platform :
✓ Real-time data visualization through a dashboard and graph(s).
✓ Control of equipment status in their environment.
✓ History and download of data live or via API link.
✓ Export of historical database to USB media.
✓ Alerts and alarms (loss of communication, thresholds exceeded, malfunction).
✓ Weekly operation reports.
It can be installed in various environments to measure air quality, such as :
OUTSIDE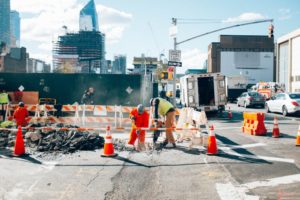 Industrial hall or factory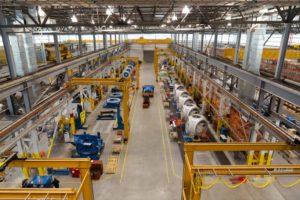 Your office